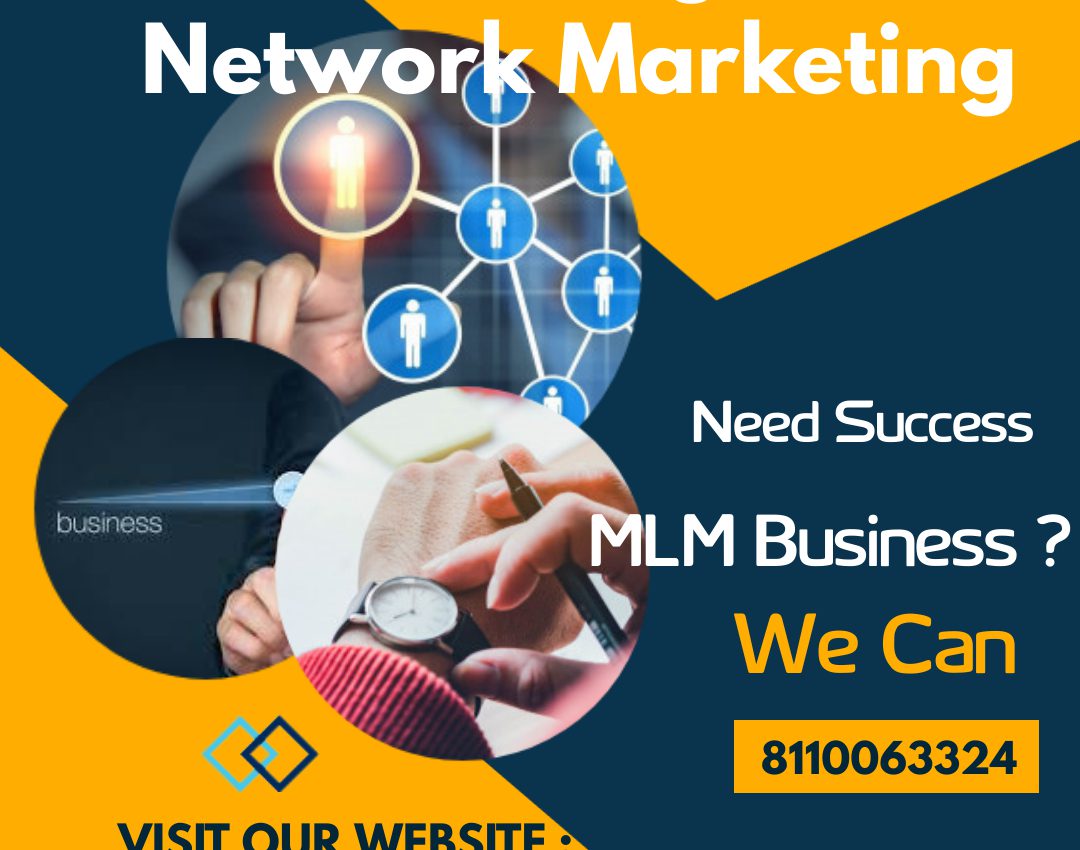 To be effective, business owners like you must achieve a major victory in managing several aspects of your operations. Taking notes from some of the best players in the industry will help you score a big touchdown in networking time management.
Let's take a look at some time management strategies you might use to boost your network marketing strategy.
Time Control of Your Marketing Strategy
Here's why time management is important in your network marketing strategy:
Setting up daily routines, tracking progress, and gaining growth insights allow you to see how far you've come and how far you still have to go. It also enables you to make smarter choices.
If you consider time management in your network marketing business plan, you will know if you are on the right track. All of the achievements you've made will point to a successful future.
Time management helps you to set more targets and change them as needed by you or your company.
It encourages you to invest in new technologies, such as automation, to improve the efficiency of your operations.
Networking time management allows you to broaden your horizons and gain more leads in the most efficient way possible. For example, using marketing automation software to pre-schedule mass emailing to reach a larger audience.
You will have more time to learn and apply new marketing strategies if you plan your goals correctly.
7 Ways to Improve Network Marketing Time Management
1. Determine the company's requirements:
Every MLM enterprise is new, and the industry is rife with MLM marketing schemes. That is why, if you want to make the most of your professional working hours, identifying organizational demands should be your first priority in network marketing.
Determine which goals you want to achieve and where you can develop. Organize the thoughts and perspectives of your team so that you are not perplexed when deciding on the network marketing business strategy that is right for you.
Consider all options and select the most appropriate scheme that aligns with the needs of your projects and the long-term goals of your company.
Similarly, look for tools that meet the specific needs of your network marketing strategy. Begin by reviewing this extensive list of marketing automation tools.
2. Get MLM software
According to experts, good time management entails working smarter rather than harder. As a result, enlisting the assistance of technology should be another top priority in network marketing.
Purchasing MLM software from reputable vendor results in improved account and inventory management, comprehensive company product and service details for increased revenue and reputation protection, and a complete summary of related files such as audits and chain records, among other advantages.
MLM software ensures business expansion. In terms of networking time management, it frees up a significant portion of the daily schedule to be devoted to more critical activities.
Take note that only a reputable company will provide you with these networking time management benefits. So, select the best MLM software company to meet your needs and provide features that will help your business.
Why not start your quest by looking into MLM Software Coimbatore? We are the most reputable and well-known MLM software company in 2021.
Our product is packed with powerful features such as an easy-to-understand interface, multilingual functions to appeal to different users, protected payment gateways, cutting-edge reporting, and other benefits that you can see for yourself by using our free demo.
3. Make contact with professionals
Certain aspects of your networking business can benefit from the expertise of others.
Assume you want to update your website's architecture. A website serves as the foundation for MLM businesses to coordinate their network and monitor the progress of their members. It is essential to the success of any network marketing plan.
Rather than wasting time modifying the website's interface to make it more user-friendly or devoting resources to adding customer-requested functionality to an MLM website, consider hiring an MLM website development specialist.
It can appear to be a fast fix, but it will enable you to concentrate on other aspects of your network marketing strategy.
4. Examine the network marketing business plans of well-established MLM companies
You are not the first player on the field, and it is wonderful to look up to legends. Observe and adopt the methods that work for them, and learn from their mistakes. If they use MLM software in their business, take note of its functionalities and add them to your list of features to look for when selecting MLM software. Attempt to imitate or change the way they factor in networking time management in order to effectively sell their goods. Finally, consider how they allocate their time in order to make room for new trends and processes.
Take a look at Smartway, for example. Founded in 2014, the company has been selling beauty and household goods by direct selling using an MLM model for 7 years.
Throughout the years, Smartway has dedicated time to recognizing each seller's specific achievements, offering them three separate paths to financial independence (direct sale, online selling, and recruitment), and rewarding them once they reach their goals.
However, when they saw a drop in sales and a substantial decrease in their merchant base, they immediately devoted their resources to modify their business model. Although the company reduced its product selection and concentrated on supply chain and outsourcing productivity, sellers gained resources to rapidly gain customer insights and personalize shopper experiences.
Studying these organizations helps you to obtain valuable knowledge that you can apply to your own business, and they may be able to assist you in resolving problems not only in time management but also in other aspects of your network marketing strategy.
5. Invest in Bitcoin and Other Cryptocurrencies
Many businesses now depend on cryptocurrencies for financial transactions. It is safe, simple to use, has a low transaction fee, and needs no interference from third parties such as governments, making it perfect for trading.
As of November 2020, there are over 100 billion active bitcoin wallets with value online. Meanwhile, the number of daily active bitcoin wallets has now surpassed 1 million on a daily basis.
As cryptocurrencies take over the world of online payments and virtual transactions, it is becoming increasingly important for MLM businesses to adopt crypto-based payment gateways to accelerate payment processes, enable easier foreign trade, reduce transaction fees, safe purchases, make systems more available, and adapt to current market trends.
Using Cryptocurrency MLM software would ensure smoother and safer operations, which is bound to produce positive results in today's highly competitive environment. This will open up more time for you to concentrate on other critical aspects of your networking marketing strategy, giving you a chance to make substantial profits while also finding time to enjoy yourself.
6. Teamwork is what makes the dream come true.
The foundation of an MLM network is getting people on board to drive your company to success. The same is true for time management in networking. You can not achieve your MLM organizational goals unless your team values time as much as you do.
Clear all contact channels with your team on a regular basis to ensure that tasks and priorities are executed smoothly. Make a point of showing them your love. Inquire whether they have any networking time management problems that they need assistance with, or whether they have any questions they'd like to ask.
Set monthly or weekly goals for your team so that they can operate on a set schedule. Remember to be realistic with your goals, and make sure they are observable as well.
Goals keep employees motivated and committed. Goal-setting, according to Positive Psychology, contributes to better achievement and efficiency because it provides workers with a strong push and a reason for their jobs.
Listing your goals in your network marketing plan will undoubtedly help you optimize your time, organize your expectations, and guide you in the right direction when it comes to your endeavors.
7. Collect time management tools
Extra learning is always a good idea.
There are several tools available for networking time management. Consumption options include blogs, videos, posts, research papers, and books. MLM software providers in Chennai often provide a series of posts that keep users up to date on the latest strategies for their networking marketing strategy and ways to improve MLM operations.
All you have to do is type something into the search bar and search.
Conclusion:
Time management should undoubtedly be a priority in networking marketing. However, it is also critical to focus on developing successful leaders within your team.
MLM can only be effective if all members of the network work together, and by incorporating time management techniques into the network marketing strategy, you can inspire your members to view time as a valuable resource.
This is critical so that you can experience long-term growth within your company and plan for the next generation of network members.