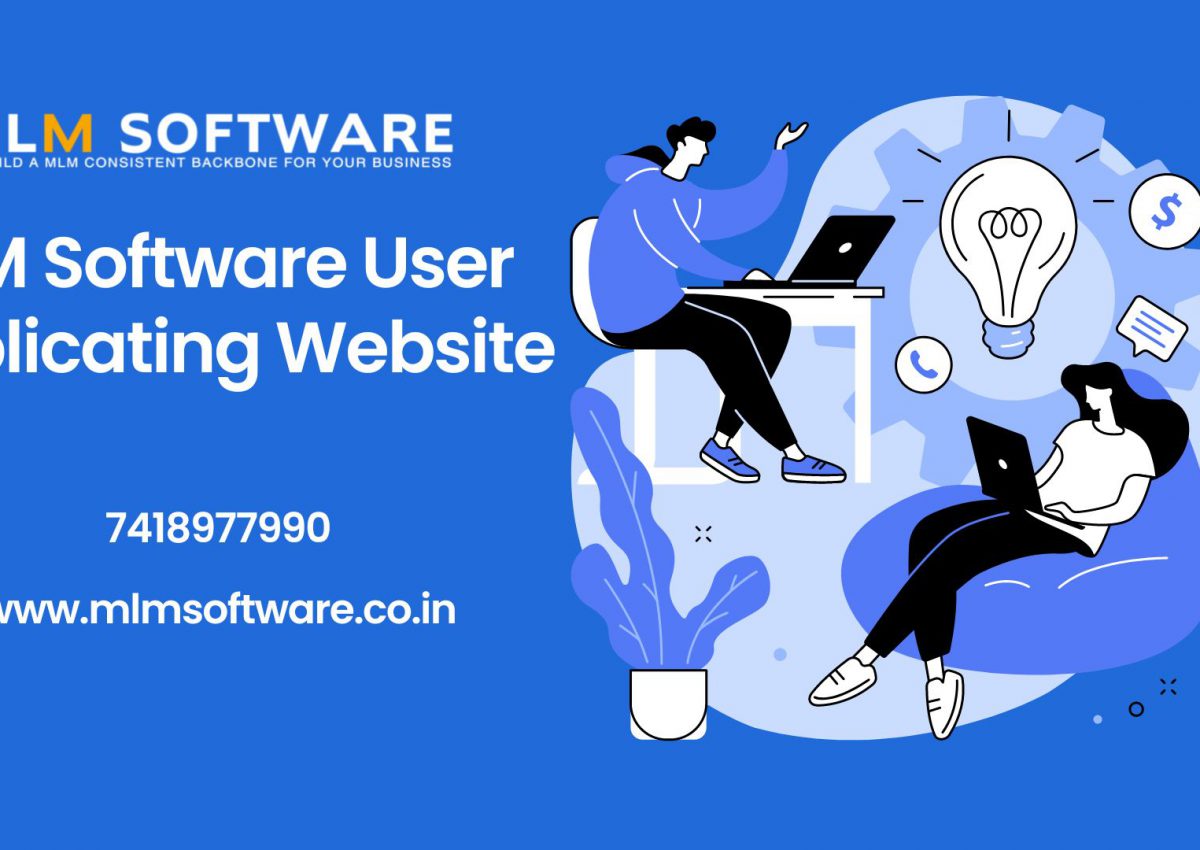 Multi-level marketing is a powerful marketing instrument that is used in today's business for efficient and simple marketing.
We are all aware that the marketing method or style of operation in Network marketing is unlike any other marketing method. Yes, multilevel marketing is something unique.
Furthermore, simple and uncomplicated operating tactics, as well as substantial revenue opportunities, contributed to this system's worldwide success.
Multilevel marketing software is an important component of MLM. It is a vital component of the network marketing system.
A well-equipped MLM software can considerably control your complete MLM operation. Similarly, it minimises your effort and begins working on your managing activities.
Furthermore, an MLM programme has many intriguing and relevant capabilities for controlling and managing your organisation in a methodical manner.
A user replicating website system is an advanced feature of MLM software.
What exactly is a User Replicating Website? How does it work in MLM?
Your users, on the other hand, are your true wealth in your firm. Without a doubt, it is your responsibility to treat your recruited members well.
One of the effective user welfare elements in MLM software is website replication.
When a new member joins the network or a user adds a new member to his/her network, he/she will obtain a personalised website as his/her own, as the name implies. Similarly, by using these platforms, users can more effectively promote their businesses.
This website contains all of the required features and settings. An article/blog section, subscription management, social media clips, galleries, and so on are some examples. As a result, the user can sell your product/services fast.
Another important feature of User Replicated Website is that distributors can use social media sites such as Facebook, Twitter, and LinkedIn. Every post and tweet is linked to their web address on his copied website.
The most significant benefits of a user replicated website are,
1) With his own website, the user can easily promote his business.
2) A user can handle all personal processes on their own.
3) The network control method becomes more relevant and simpler.
4) It boosts your sales and distribution.
5) It connects to social media platforms and promotes your company.
6) It attracts new team members.
7) URL identifier with domain name
8) A special section for review and comments.
9) System for placing personalized content.
As previously stated, replicating websites is a fantastic function of MLM software. additional information It provides each user with several opportunities to market and create his or her own business. As a result, most network marketing companies integrate this excellent feature in their MLM software.