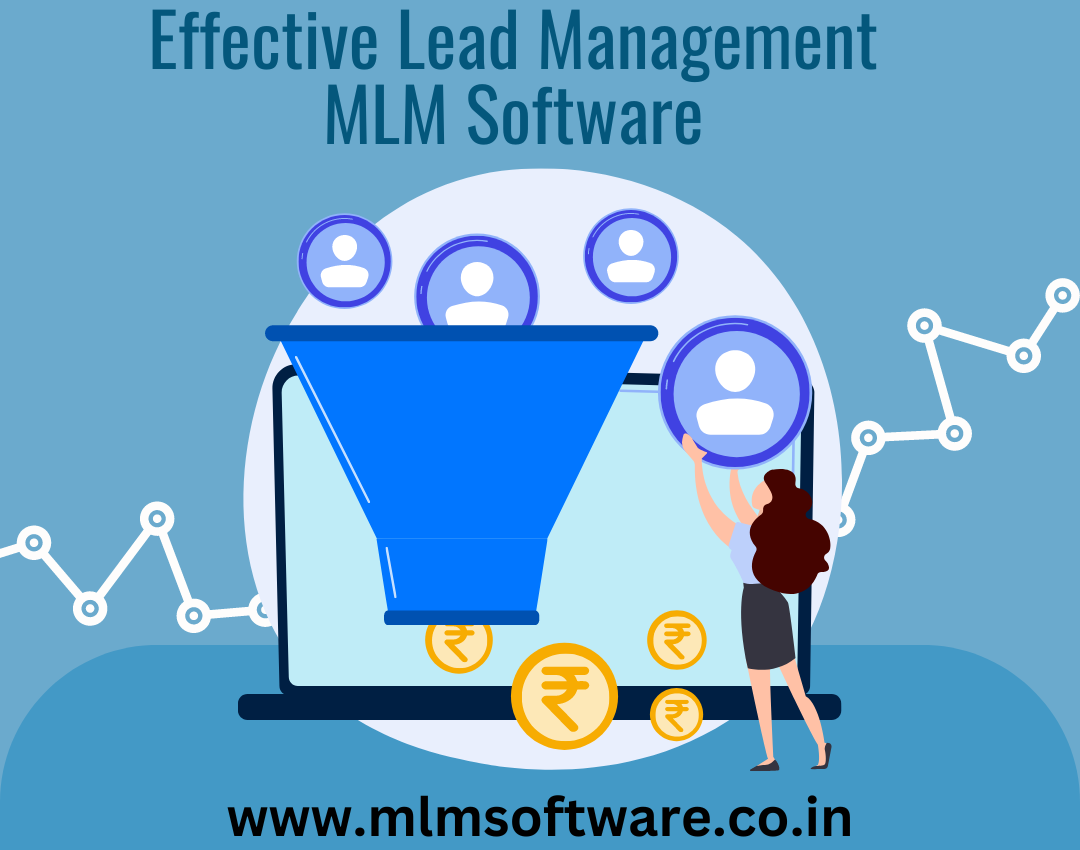 Nowadays, marketing methods do not necessitate direct one-on-one sales. Based on your business, an MLM Software can assist you in effectively acquiring and managing leads. Creating an online presence is a critical step in lead generation. Automated software can help with product branding, recruiting potential customers, and delivering critical customer care.MLM business model involves handling a large amount of data. Manually managing a large amount of data results in errors. With an automated system, you can simplify the process with accurate results and don't need to manually deal with all the tasks. As a result, an MLM software solution may streamline lead handling and reduce any problems.
The lead management system in your network marketing software aids in the coordination of prospect distribution and maintenance. The software tracks leads and follows up with each prospect in order to filter and link your company to the correct consumer.
The lead management software includes a calendar system for keeping track of activities and events and taking appropriate actions. You may also mix numerous add-ons with the MLM software to stage multiple marketing techniques to attain your aim. Furthermore, numerous software integrations tailored to a specific niche might help to streamline work and find and convert prospects.
Another component that influences lead creation is time. Manual processing can be time-consuming and error-prone when dealing with huge amounts of data. On the contrary, an automated system can help you easily and efficiently streamline the entire acquisition and management process.
Major steps in lead management
Lead Generation
The most critical aspect of every business plan is lead generation. However, converting these prospects into paying clients is a difficult task. Finding high-quality leads from all prospects who are interested in the product and making a sale is even more important in multilevel marketing. Unlike in the earlier, effective lead and traffic management has grown easier because to advances in technology and communication systems.
Lead Assignment
An automated software eliminates the need to manually assign leads; instead, it uses numerous characteristics such as activity, location nature, and so on to send leads to a salesman.
Lead Quality
A lead generation software can detect the quality of the lead and categorise it as confirmed or inquiry leads, resulting in resourceful lead generation.
Lead Conversion
The most critical aspect is lead conversion, as a successful lead conversion rate is what MLM business is all about. Network marketing software facilitates the conversion of leads to accounts by allowing for regular follow-ups and discussions.
Conclusion:
Prospects may find it difficult to organize and manage the sales process; nonetheless, it is the foundation of a network marketing business. A competent MLM organization should be able to make the sales process easier and less stressful for prospects. Automating the entire process using MLM software is the best method to assure a well-organized MLM company.