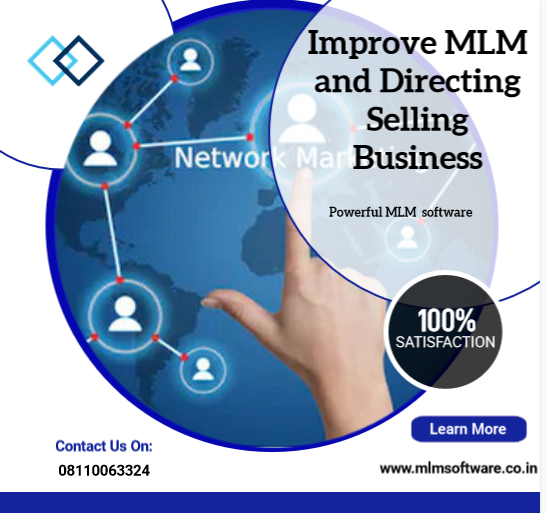 Direct marketing is a business model in which the sales agents carry the goods straight to their clients. There is no long chain of delivery that links the company to the client. Agents use their network to put clients back to business. Multi-level marketing is popular in the industry as it provides a win-win scenario for both players. This has contributed to more entrepreneurs initiating direct company sales.
They see progress in the early days, but the graph either remains straight or goes down over time. A number of companies ended up with losses. But how do companies keep that from happening? How will they make the market stronger and get more opportunities to expand and grow?
Technology is only one answer. It's not meant to be shocking, right? We're living in an environment that relies heavily on technology. Using the right software can support a company in a variety of ways. And because direct sales are focused on a specific business model, it requires specialized software. This is not a concern, of course. Entrepreneurs can easily find MLM software in Chennai. Many software development agencies still provide software and customization services.
The software helps the business in the following ways-
Managing Inventory, Orders, and Shipping
As agents sell goods, they either do so from the stock they own or ask buyers to make directly from the website links they have. For a number of agents bringing business in various angles, keeping track of the inventory is important. If the product is low on stock, it needs to be refilled quickly, particularly if there is more demand for it. Similarly, order monitoring, verifying whether orders have reached clients, etc. would keep everyone up to date. The software makes it very easy to handle these aspects.
Ecommerce and Payment Gateway Integrations
Consumers are willing to order most of the time online. In the event of such a selection, they would choose to order from the website at their convenience instead of having time to contact the agent or ask the agent to bring the goods to a meeting and choose from them. Not only does the software make it easier to build a website for companies, it also supports e-commerce and payment gateway integration. Customers can pay securely, and the money will be transferred to the company's bank account. Agents will get their commission the same way. It simplifies business operations and allows entrepreneurs more flexibility to concentrate on developing their business.
Creating Agent Profiles and Customizing Them
Distributors should be in a position They should be able to verify their network status, the commission they will get, the number of customers they have added, the pending referrals, and other relevant information. They should also be able to customize their profiles by adding personal data, payment information, etc. The software enables agents to do all that and more. It provides an effective forum for agents to remain up-to-date at all times.
Data Insights and Reports
Direct Selling Software creates a centralized database in which all information is processed and updated. This details are provided to entrepreneurs in plain, easy-to-understand language and visuals. Company owners can print reports to see the original condition of the business. This would allow them to make better decisions on their policies or procedures.
Entrepreneurs should email the leading software provider on the market to find out more about the software and request a demo. The software can also be hosted on the provider's cloud so that it can conveniently offer 24×7 technical assistance.