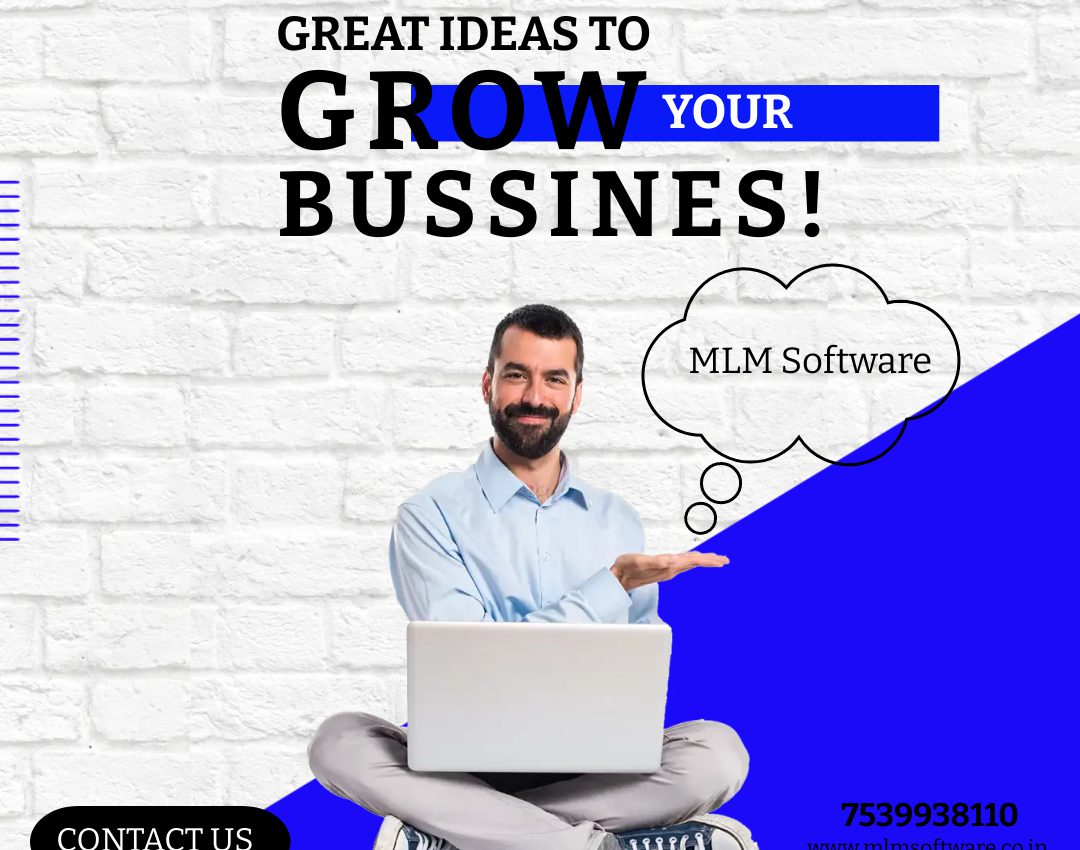 Direct selling is a business model in which sales agents deliver products to customers directly. There is no long distribution chain connecting the company to the customer. Customers are brought to the business by the agents' network. Direct selling is well-known in the market because it creates a win-win situation for all parties involved. As a result, more entrepreneurs began direct selling businesses.
Initially, they experience success, but over time, the graph either remains flat or decrease. Numerous businesses suffered losses. How then can business owners stop this from happening? How can they make their company better and get more chances to develop and grow?
One solution is technology. It shouldn't be shocking, do you think? We do indeed live in a technologically advanced world. A business can benefit from using the right software in many ways. Additionally, since direct selling uses a distinct business model, distinct software is required. Of course, there is no issue with this. In the market, Direct Selling Software is simple to find for business owners. Numerous software development firms offer both the software and customization services.
Keeping track of orders, inventory, and shipping
When agents sell products, they either sell them from their own inventory or ask customers to order online using the website link they provide. With a every agents bringing in sales in various ways, it's critical to keep track of the inventory. If a product is running low on stock, it must be replenished as soon as possible, especially if there is increased demand for it. Similarly, tracking orders, checking to see if shipments have arrived at customers, and so on will keep everyone informed. These aspects are easily managed thanks to the software.
Integration of Ecommerce and Payment Gateways
Most customers prefer to place their orders online. They would rather buy from the website at their leisure rather than meet the agent or ask the agent to bring the products for a meeting and choose from them. The software not only makes it simple to create a business website, but it also supports ecommerce and payment gateway integrations. Customers can pay online, and the funds will be transferred to the company's bank account. Agents can receive their commission in the same manner. It streamlines business processes and gives entrepreneurs more time to focus on growing their company.
Creating and Customizing Agent Profiles
Agents must be able to track the revenue they generate. They should be able to check their network status, commission, and number of customers added, pending referrals, and other relevant information. They should also be able to personalize their profiles by adding personal information, payment information, and so on. All of this and more is possible thanks to the software. It provides an effective platform for agents to stay up to date at all times.
Reports and Data Insights
The Direct Selling Software creates a centralized database that stores and updates all information. This information is presented to the entrepreneurs in plain language and graphs. Printing the reports allows business owners to see the exact status of their company. This will assist them in making better decisions about their policies or procedures.
Our clients are our top priority. We always develop and customize software to their specifications, which has helped us earn the title of "Best MLM Software Development Company." We have completed numerous projects for clients in various countries over the course of these years.