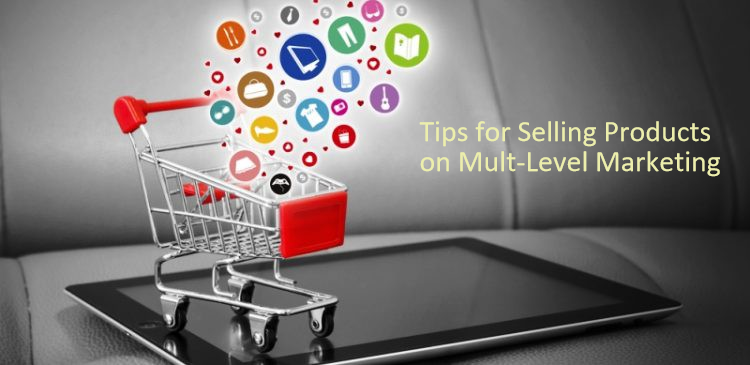 Today, multi-level marketing is one of the major networks in the world. So many entrepreneurs have initiated the MLM business as their profession. The MLM company offers too many opportunities to make a profit.
If you are the owner of the MLM business and the MLM business operates on the basis of product sales, so you need to know how to market products and how to make more profit from it and its leadership.
It's not a big deal to sell the goods, but there are still some problems. Since so many MLM firms are bringing their goods on the market now. So the founders of MLM businesses must be curious about this company and must be kept up to date with the new industry developments so that only you can sell your goods on the market. Every day, people's needs are changed. They are just asking for the quality they desire, because the owners are introducing their product for the benefit of the people, not for profit.
Deep knowledge about your product
Before selling your goods, you must analyze the industry dynamics, the potential of your buyers and the region where you will be selling your product. If you launch a product that is really expensive, but the people in your target region are not at all rich, so your company could become a total flop. To launch a product focused on the ability of people in your targeted region. We also know that there are so many fakers running their business in the MLM industry. It's really hard to convince consumers to buy the goods and join the company for business. So, in order to get a significant response from consumers to your product, it is so important to set up a marketing campaign and a better product sales plan and create an attractive presentation for your MLM business and MLM Software.
First, you need to know what product you're selling? And what would it be used for? And how will make use of this product? On the basis of this knowledge, you can classify the product among consumers after which you can find potential customers to market the product.
Categorize target market
When marketing your goods, you must check to see who will use your product for a long time and you must check on how many people are purchasing your product and how much product they are purchasing on a weekly or monthly basis, etc.
Through Social Media
Social media is a vital part of any company.. Social media platforms like Facebook, Instagram, Pinterest are used by millions of people every day, so building a company profile for your product on these platforms would certainly support your MLM business. And in order to build up brand awareness, you must post your product's logo on these sites, its features, advantages over other products, etc. And by having advertisements on these sites, it's very easy to reach the products to the targeted group of users.
By Referrals
Referral is one of the popular strategies of the MLM business. By way of referral methods, you can easily get new clients for your stuff. In order to do this, you first contact people who use your goods on a regular basis and who also have a benefit. And request them to forward the product to their friends, families, by giving a percentage commission on the sale price.
Through events and seminars
We all know that multi-level marketing is a community of people. So many MLM companies held seminars and webinars on a monthly or annual basis to introduce their products and share their business ideas, etc. As an MLM distributor, participating or conducting this type of seminar would certainly help to improve the awareness of your product. And from these workshops, you've got fresh ideas for marketing goods and it gives confidence in selling products and maximize profit.
Through MLM Software
MLMSoftware.co.in provides the best MLM software in Chennai, get your product sales to plan from us. We're providing binary, matrix, Australian binary, stair step, and generation MLM plan software in Tamilnadu.